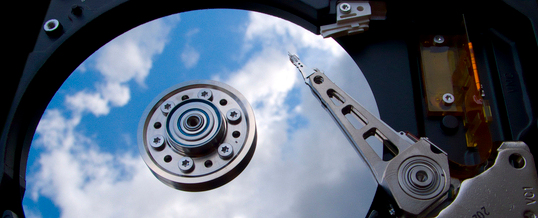 If your computer or mobile device contains files or information that you cannot stand to lose—family photos, tax documents, school work—you need to back it up, period. Why? Because computers crash, phones get dropped, and mistakes happen. The question is not, "Will I lose data?" but "When?"
A backup system is like an insurance policy that you're almost guaranteed to need sooner or later, and now they're cheaper and easier than ever. In this series, I'll teach you what you need to know about backups, go over some of the most common options available, and give specific recommendations to keep your data safe.
What To Back Up
Most things that need to be backed up on your PC are obvious: documents you work with every day, important emails, and photos fresh off your camera. But don't forget things like web bookmarks and passwords. They may not be as critical, but it can take weeks to get it all back in order if lost.
Smartphones, in addition to storing photos, are for most people the only place where contacts' names and numbers are kept. We've all been on the losing end of, "Sorry, I lost my phone and didn't have your number." Don't let that happen to you.
How Often To Back Up
A good rule of thumb is to back up as often as things change. For many home users, that may only mean once a week. In a business environment, however, documents are being created and updated all the time, and rolling back even one day's worth of work can be painful.
Fortunately, many modern backup systems are capable of backing up changes nearly continuously and can keep multiple versions of files in case you made a mistake and need to go back to, say, two hours ago.
Where To Store It
You can store files locally, in the cloud, or both. Each option has its advantages, and the choice depends on your specific needs.
Local
As the name implies, a local backup stores data locally on something attached to the computer or nearby on the same network. This could be a flash drive, an external hard drive, or even another computer. The main advantage here is speed. You can transfer a lot of data very quickly over USB or a wired network.
Cloud
Cloud backup systems store data on servers in secure data centers all over the world. What cloud backups lack in speed, bottlenecked by your internet connection, they make up for in accessibility and physical security. With most systems, you can retrieve your backed up files from anywhere at any time. And because those files are stored hundreds of miles away, no lightning strike, flood, or theft will ever wipe out both copies at once.
Hybrid
For the most demanding situations, a hybrid system utilizes both local and cloud storage simultaneously to store two copies of every file being backed up. Although it comes at an extra cost, this provides the best of both worlds plus an additional redundancy for excellent data protection.
Continue reading in part 2 to find out what products I recommend for common use cases.